So really everybody who has ever played a game in the GTA IV era would know you get to use the internet and a phone right? But what will these things act and look like? Well I'll start out with the phone, here we go:
In GTA IV, we had two different phones. The one Roman gives you after the very first mission, and the one Playboy X gives you before you can complete his mission. Romans phone was basic. It was a plain brick that didn't really support anything, wallpaper, special ringtones, etc. But in the following EFLC, we saw better phones. Yet they had the exact features that Playboy's phone had, Romans phones with a camera, (which is completely useless exepct for like one mission), and support for ringtones and wallpapers. The only difference was that they weren't a black brick when you pulled it out. In GTA V, I expect something a LOT different, like smartphone different. If that guy in the trailer end up being the protag, we'll see luxury material. Even in the trailer he said he bought a "big house". For that smartphone idea, it might be a Fruit phone, some spin-off of Apple's iPhone. There was Fruits website in which it feaured the phone, and it was mentioned a few times on the radio also,( I remember a host complaing how they spent all their money on the phone).
So heres GTA IV's phone;
Second GTA IV phone: (notice the wallpaper)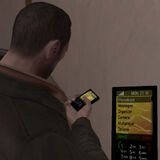 TLaD: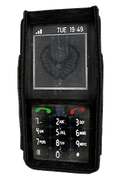 and TBoGT: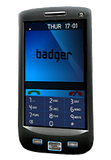 Here's the iFruit phone that I expect to be used:
On the iFruit phone we should be able to get apps, like internet radio so the protag can take out some beats and jam out on the streets. Also, R* can make the camera useful, bring back being able to take snapshots! In addition, there should be reception! If your on top of a high mountain, you'll haven no bars, and if someone is trying to call you, you'll be able to here a nearby payphone.
On with the topic, the internet!
Computers were introduced to the GTA world during the IV era. Just then we would be able to see what the idiots who live in the basements of their mom's houses in Liberty City would have to say. Here are some of my suggestions:
*Get rid of that pedophile FIB sting site, I remember accidently going on it once and the feds were right outside the cafe. Scared the sh*t out of me.
*Buy stuff online. There was online merchandise available on GTA IV's internet, but you couldn't buy it. In V, you should be able to buy and sell stuff. Like on Craplist and maybe a spin-off of eBay might be created. Hey! You never know! You could buy DVD's, Games for maybe an in-game console for your character to play, and maybe some site that sends over some hookers, wouldn't that be nice?
*Real-life social sites. If players take pctures in the game as I stated earlier, what if they could upload it to the games internet, then upload it to the real worlds internet! I mean, players could show hints, gliches, and other stuff.
*Access on the iFruit! You should get access to sites on the iFruit phone, but limited access so you have to use a computer sometime.
So there are my electronic suggestions. Tell me what you guys think!
This post has been edited by jake14001 on Saturday, Jun 30 2012, 22:38