I don't get it. <----- My original post.


Attention!
If you're new to this topic, read this before posting! It is updated regularly.

Last update:
October 18
. Added facts regarding the moving of the thread.
Ok, I know what you're thinking;
"WTF is going on here? Over 650 pages and 13,000 posts, just because some dude with a mysterious username posted a strange pic?"
Well, to make it easier for newcomers, I decided to post what we've found so far here, seeing this is the first reply. This gives you a general idea of what's going on.
First of all, if you're unfamiliar with
deep
throatgta4
, take a look at this thread from 2007:
Revelation
. Remember, this was
before
GTA IV. Take it for what it's worth. There are believers and non-believers that
deep
throatgta4
posted info regarding GTA IV before the first trailer was released.
JCtheMC
posted this theory back in 2007:
The Big

deep

throatgta4

posts round-up
.
It has been confirmed that the IP of
deep
throatgta4
is the same as when he posted the Revelation topic. Also, the IP doesn't match anyone in the GTAForums staff.
You may wonder why
deep
throatgta4
is orange. Well, every time you type in his name, it automatically changes to say Chevy Chase instead. It has been like this since page
169
. No explanation has been found, but apparently this has happened to other words in the past. A filter replaces one word with another. Perhaps it's a clue in itself? I had to change the colour to avoid it. There are other tricks you can use to fool the filter, but I wanted to catch your attention.
If you don't believe me and want to try this out for yourself, you can use the
button. You don't actually have to post in the thread for it to work.
The admin
Andrew
posted this answer to
Leve-O
's question on page
544
:
QUOTE (Andrew @ Thursday, Sep 1 2011, 21:50)
QUOTE (Leve-O @ Thursday, Sep 1 2011, 20:49)
Can you tell me the meaning of the Chevy Chase filter?


I have no idea behind that one, it's a mystery to me too. I don't think it has anything to do with GTAV though.
Already on the very first page,
N2gether69
pointed out that one of the trees in the image is the tree we searched for in the famous
Where is the blue?
topic. For a complete summary of that thread, go here:
RockstarBase
.
The podcast which was released on September 9th, 2010 features some of the administrators of GTAForums talking about the
Where is the blue?
topic. If you want to download it, go
here
. However,
Duxfever
has provided an excellent transcript which covers the more interesting parts of the podcast. It's a little too long to post here, but
here's a link to Duxfever's post
.
Gege
posted this so that you can see for yourself that this is the exact image used in the V:
QUOTE (Gege @ Sunday, Jul 10 2011, 00:57)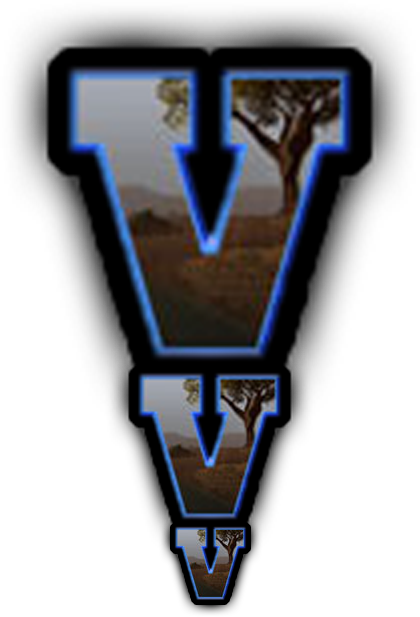 Piperka
has done an outstanding job in finding both the location in Red Dead Redemption, and the exact image used for the Grand Theft Auto IV part of the picture.
Taken from page
38
:
QUOTE (Piperka @ Sunday, Jul 10 2011, 05:32)
Found it: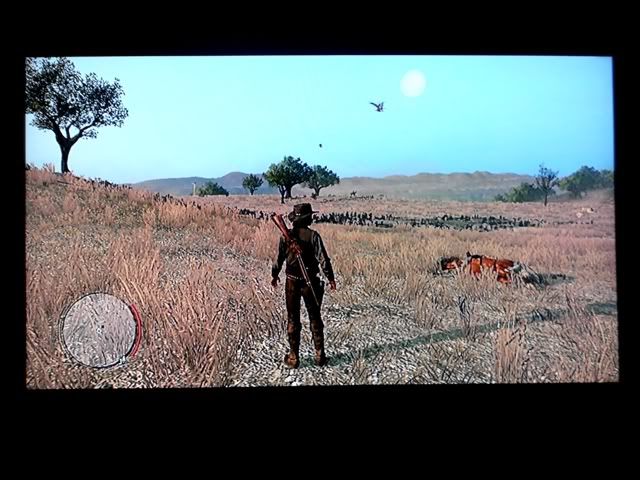 Taken from page
32
:
QUOTE (Piperka @ Sunday, Jul 10 2011, 03:25)
From the GTA4 Network walkthrough of the mission "Hating the Haters":


If you look closely to the right of the large tree, you can see that part of the mountain in the background has in fact been edited out of the picture. It's been discussed more or less since the start of the thread, but
cosmicboy
made it very clear on page
552
:
QUOTE (cosmicboy @ Saturday, Sep 3 2011, 20:12)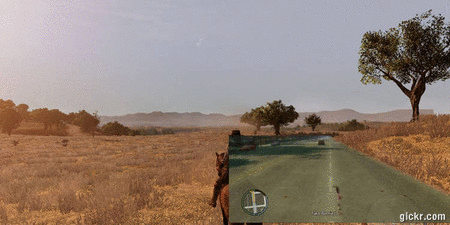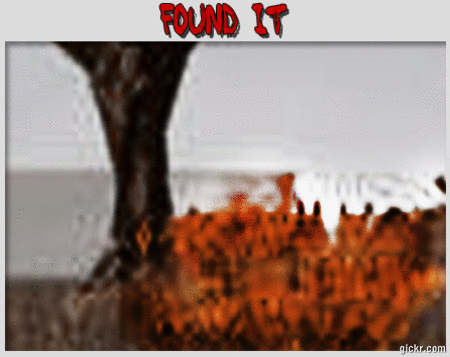 During the last days of September, Genesis was locked, then reopened and moved to
Music Talk
(with the subtitle "Show Phil Collins your appreciation"). Then it was moved again, this time to
General Chat
, then back to the GTA V section. The subtitle was then changed to "Book of Genesis". After that it has changed three times more. First it was "Sega Genesis", then "Sedan or coupe?", and now it is "Follow the nine". For a time it was in two different places, and also removed completely.
deep
throatgta6
created
this thread
to try to get an answer as to why Genesis was removed. You can read the moderator
Mark
's reply.
Theories & Ideas
So what does all this actually mean? Nobody knows. Do you have any ideas?
As you can see this section is far from complete. Have you found or posted a theory in this thread that you feel belongs in this list? Let me know! This is a massive thread so I really need you guys to help me with this. Thanks!
The theories and ideas are in chronological order.
-------------------------------------------------------------------------------------------------------------
Once again, all credit goes to those I've mentioned. I'm just putting it together. If you feel I've missed something, just PM me.
There's a lot of speculation going on in this topic, and quite a lot of off topic posting as well
(understatement of the year)
so
make sure you actually contribute when you post
.
The mod
Mainland Marauder
posted this warning on page
200
:
QUOTE (Mainland Marauder @ Saturday, Jul 16 2011, 10:16)
QUOTE (milkamansun @ Saturday, Jul 16 2011, 01:57)
lock this topic this is annoying a year old puzzle is a pain in the ass


This topic has been allowed to run with minimal moderation, but from here on anyone who posts just to say it should be locked will come away with an entry their warn log. And not one of the good ones. This "OMG THIS TOPIC SUCKS LOCK IT" crap is getting a bit tiresome, it's spam in every sense and it's up to staff to decide what happens with it.

If it bothers you, I have a novel idea for you. Don't read it. It's that easy. Nobody's holding a gun to your head telling you to pull this thing up.

I'll hear any comments/questions etc. regarding this message but direct them to me in PM rather than in here.
Another mod,
Ryan
, posted this on page
244
:
QUOTE (Ryan @ Sunday, Jul 17 2011, 19:59)
I know absolutely nothing more then what you guys know. I'm being told the same things that you guys are being told here by staff. This is an unofficial GTA fan run forum and Rockstar has no affilation with this place (to the best of my knowledge) except Rockstar Toronto's tech support account which hasn't been active in months.
Things really started to heat up after page 500, so the admin
Andrew
posted this on page
508
:
QUOTE (Andrew @ Friday, Aug 26 2011, 05:40)
IF YOU DO NOT LIKE THE TOPIC, OR DO NOT HAVE ANYTHING CONSTRUCTIVE TO SAY, THEN DO NOT POST.
Oh, and just one more thing... a very special thanks to
deep
throatgta6
for his continuous help with this post, even though I gave up for a while. You sir, are a true GTA fan and a rolemodel for us all. I salute you.

This post has been edited by Columbo on Tuesday, Oct 18 2011, 21:34