This mod allows you to ignite the nearest car driver/ped and
watch his/her agony until burned to death.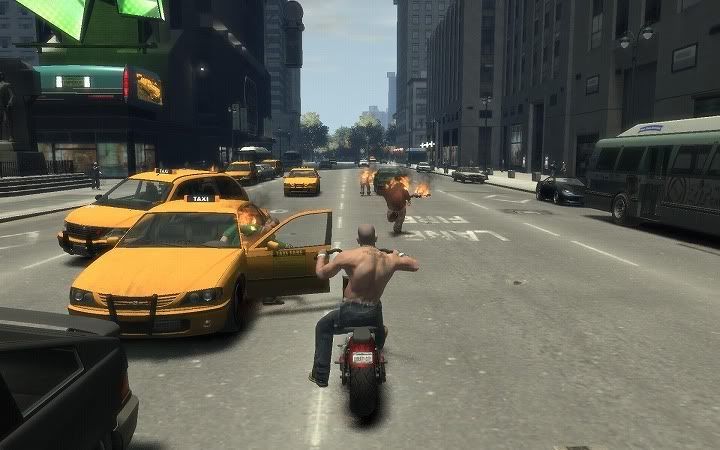 http://www.youtube.com/watch?v=53egrEAvGuI
[Installation]
Place "IgnitionMod.asi" in your GTAIV folder.
If you want to change the keys, look in "IgnitionMod.ini" and put it into the same directory.
[Default keys]
F7 - Ignite the nearest car driver
F8 - Ignite the nearest ped
[Known problems]
Police cars are not affected.
You cannot always ignite a driver/ped such as when he/she is in panic mode, doing tasks, talking, etc...
Download
This post has been edited by Mac9uro on Tuesday, Mar 10 2009, 12:11