Now, as an American I believe we did reach the moon in 1969.
These photos, however, do seem interesting.
Wouldn't there be some sort of crater from the landing equipment? After all it did use an engine that resembles a jet engine to stop it. (correct me if wrong)
This is sort of in the same realm.
wouldn't there be some dust on the feet of the lunar module? I know that moon gravity would contribute to a slow dust fall, but you'd think there would be some dust on the feet. I mean, the moon soil looks awfully loose and dusty.
That engine would stir up some dust.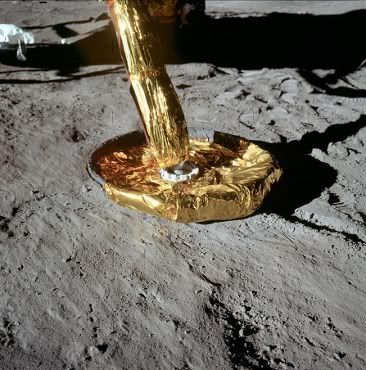 This post has been edited by massrcor on Monday, Jun 21 2010, 01:00