I found a PCJ 600 parked somewhere in northern Bohan that seems to be unique. It has red rims and a RED FRAME! It has dual headlights, and a side mounted exhaust pipe (right side).
This is the closest picture I have found: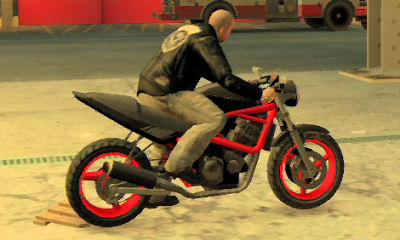 The only difference is that I found this without DLC (using Niko), and mine has dual headlights. So has anybody seen MY bike? Does it come in other colors too?